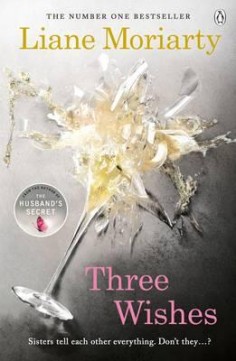 Na túto knižku aktuálne nikto nečaká, máš záujem ty?
Aktuálne túto knihu ponúka 1 čitateľ
Popis knihy
They say trouble always comes in threes. And for sisters Lyn, Cat and Gemma Kettle, the year they turn thirty-three is no exception. Sensible Lyn is struggling to balance being a mother, wife and businesswoman without losing her mind. Cat, whose perfect marriage is the envy of all her friends, never suspects that her husband has been hiding a secret that will tear her life apart. And directionless Gemma, who changes jobs and boyfriends every few months, has just met a new man who could be the one to unlock her hidden past. Through everything, the bonds of the sisters are strong enough to withstand whatever life throws at them. That is until the night of their thirty-fourth birthday dinner, when home truths are revealed and things are said that can't be taken back.
Našli ste chybu?