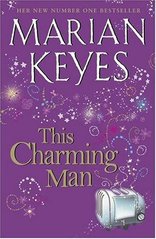 Na túto knižku aktuálne nikto nečaká, máš záujem ty?
Aktuálne túto knihu ponúka 1 čitateľ
Popis knihy:
Stylist Lola has every reason to be interested in who Paddy's marrying - because although she's his girlfriend, she definitely isn't the bride-to-be. Heartbroken, she flees the city for a cottage by the sea. But will Lola's retreat prove as idyllic as she hopes? ... Not if journalist Grace has anything to do with it. She wants the inside story on the de Courcy engagement and thinks Lola holds the key to it. Grace knew Paddy a long time ago. But why can't she forget him? Grace's sister, Marnie, might have the answer but she also has issues with the past. Her loving husband and beautiful daughters are wonderful, but they can't take away memories of her first love: a certain Paddy de Courcy. What will it take for Marnie to be able to move on? And what of the soon-to-be Mrs de Courcy... Alicia will do anything for her fiancé and is determined to be the perfect politician's wife. But does she know the real Paddy de Courcy? Four very different women. One awfully charming man. And the dark secret that binds them all...
Našli ste chybu?