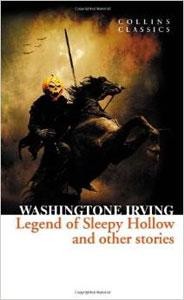 The Legend of Sleepy Hollow and Other Stories EN
The Legend of Sleepy Hollow and Other Stories EN
Na túto knižku aktuálne nikto nečaká, máš záujem ty?
Aktuálne nikto neponúka túto knihu.
Popis knihy
There was a contagion in the very air that blew from that haunted region; it breathed forth an atmosphere of dreams and fancies infecting all the land.Featuring The Legend of Sleepy Hollow and Rip Van Winkle, this collection of inspired essays, stories and sketches established Washington Irving's reputation as one of America's foremost authors. Irving's timeless characters, including Ichabod Crane, Rip Van Winkle and the headless Hessian trooper, jostle for space alongside 31 equally atmospheric and lyrical works in this haunting anthology from one of America's most distinctive literary voices.
Našli ste chybu?