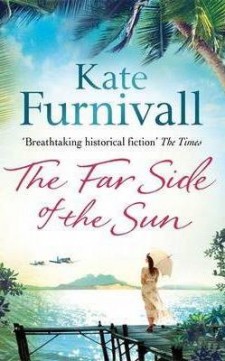 The Far Side of the Sun EN
The Far Side of the Sun EN
Na túto knižku aktuálne nikto nečaká, máš záujem ty?
Aktuálne nikto neponúka túto knihu.
Popis knihy
The breathtaking new novel from the bestselling author of The Russian Concubine and The White Pearl. An epic story of love, loss and danger in paradise... With beautiful blue skies, sandy beaches and glorious sunshine, the Bahamas is a slice of heaven. But in 1943, the world is at war and even paradise isn't safe... Twenty-three-year-old Dodie Wyatt thought she had escaped her turbulent past - but one night her peace is shattered when she chooses to help a man she finds stabbed in an alleyway. On the other side of Nassau, wealthy diplomat's wife Ella Stanford plays the role she has been born into, throwing herself into charitable work and charming her husband's powerful friends. But she has secrets to keep - and those secrets could put her life in danger. When one of the richest men in the world is found dead, these two very different women - Dodie, a shy introvert, and Ella, a confident socialite - are drawn together. With the unstable island spiralling into violence, deceit, greed and death, Dodie and Ella have only each other to rely on, as their lives are torn apart...
Našli ste chybu?