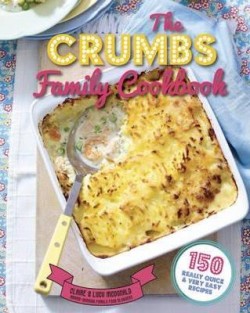 The Crumbs Family Cookbook EN
The Crumbs Family Cookbook EN
Na túto knižku aktuálne nikto nečaká, máš záujem ty?
Aktuálne nikto neponúka túto knihu.
Popis knihy
Fast family food that tastes wonderful! If your ravenous offspring are desperate for an after-school snack, and you need to rustle up a delicious (and filling) plateful of something tasty fast, this cookbook holds the answer to your prayers with a number of recipes that can be prepared from start to finish in less than 5 minutes. Likewise, if you're expected to create an all-singing, all-dancing birthday tea, look no further. All situations and numbers (from one to a crowd) are catered for. Among these 150 recipes are ideas for weekday breakfasts and lazy brunches, speedy midweek suppers and leisurely weekend lunches, not to mention weekday lunch boxes (the bane of most working mums' lives). There's comfort food for those days when the world has conspired against you, and one-pot dishes that are especially useful if the dishwasher has broken. You'll find recipes here to suit the fussiest of eaters, veggies and carnivores, dishes to suit those with a sweet tooth, and new ways with everyone's store-cupboard standbys - pasta and pesto.
Našli ste chybu?