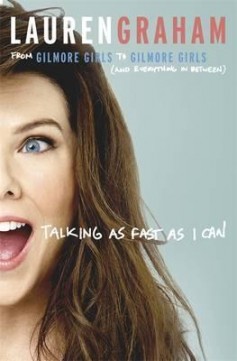 Talking as Fast as I Can EN
Talking as Fast as I Can EN
Na túto knižku aktuálne nikto nečaká, máš záujem ty?
Aktuálne nikto neponúka túto knihu.
Popis knihy
A funny, intimate memoir by Lauren Graham, the beloved star of Gilmore Girls and Parenthood, which recounts her experiences on Gilmore Girls - the first and second time - and shares stories about life, love, and working in Hollywood. Intimate, hilarious, and down-to earth, Talking As Fast As I Can is perfect for fans of Mindy Kaling, Amy Poehler and Amy Schumer. This book contains some stories from my life: the awkward growing up years, the confusing dating years, the fulfilling working years, and what it was like to be asked to play one of my favorite characters again. You probably think I'm talking about my incredible achievement as Dolly in Hello, Dolly! as a Langley High School junior, a performance my dad called you're so much taller than the other kids.
Našli ste chybu?