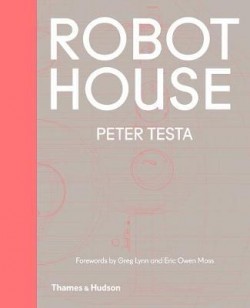 Na túto knižku aktuálne nikto nečaká, máš záujem ty?
Aktuálne nikto neponúka túto knihu.
Popis knihy
The next generation of architectural design is moving outside the box. Robotic arms are beginning to replace and advance now common digital fabrication technologies. Six-axis robots are showing the way to non-linear workflows, interactive interfaces, tools, and material technologies that can radically alter the established process of how we design and build space, offering a new paradigm for architecture. This book has three central sections: 'Techniques', which sets out the fields and the thinking that underlie the new uses for robotics; 'Projects', offering detailed presentations that explore through prototypes and working models how these principles can be applied and augmented; and 'Platforms', which presents the working tools used for this new genre of improvisational robotics through specially drawn technical illustrations.
Našli ste chybu?