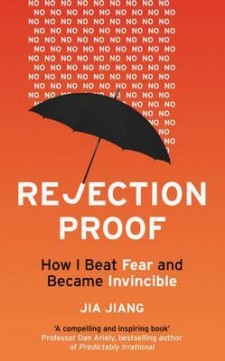 Na túto knižku aktuálne nikto nečaká, máš záujem ty?
Aktuálne nikto neponúka túto knihu.
Popis knihy
How do you face the fear of rejection? Whether negotiating a pay rise, interviewing for your dream job, taking the first step in a relationship or trying to close a crucial sale, what do you do if the answer is 'No'? Consider it an indication of failure? Accept that defeat was inevitable? Vow never again to put yourself in such a scenario? Jia Jiang chose to tackle his fears head-on. At the age of 30, just before the birth of his first child, he quit his secure six-figure job at a Fortune 500 company and decided to spend 100 days wilfully seeking out scenarios in which he was likely to face rejection. Why? Because it terrified him. In the process of his social experiment, Jia learned how to fly a light aircraft, asked to borrow $100 from a total stranger, and made a minor celebrity of himself and a Krispy Kreme store manager called Jackie. Inspirational, empowering and charming in equal measures, Rejection Proof is the story of Jia's '100 Days of Rejection' project. In it, he shares the secrets of successful asking and negotiation he learned along the way, as well as offering revelatory advice on how we can overcome the fear of rejection.
Našli ste chybu?