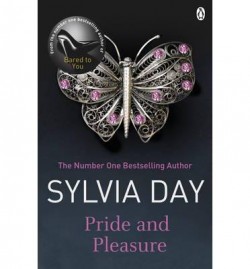 Na túto knižku aktuálne nikto nečaká, máš záujem ty?
Aktuálne túto knihu ponúka 1 čitateľ
Popis knihy:
Pride and Pleasure - the classic erotic romance - by Sylvia Day - author of the sensational international bestselling Bared to You, first book in the Crossfire series - is a tale of ambition, love and lust.Pursued by fortune hunters, heiress Eliza Martin is the victim of diabolical scheming to get her to the altar. She won't be bullied, however, and she will get to the bottom of this plot. She needs a man to infiltrate her suitors and find the villain. Thief-taker Jasper Bond is entirely too devilish and too dangerous - who'd believe Eliza would be seduced by a man like him? But client satisfaction is a point of pride with Jasper and it's his pleasure to prove he's just the man - for all her needs.
Našli ste chybu?