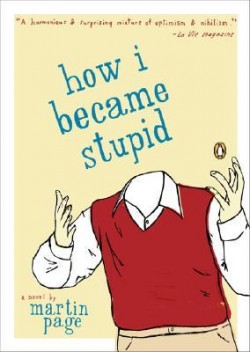 Na túto knižku aktuálne nikto nečaká, máš záujem ty?
Aktuálne nikto neponúka túto knihu.
Popis knihy
A pop-culture farce from one of France's hottest new voices Ignorance is bliss, or so hopes Antoine, the lead character in Martin Page's stinging satire, How I Became Stupid—a modern day Candide with a Darwin Award–like sensibility. A twenty-five-year-old Aramaic scholar, Antoine has had it with being brilliant and deeply self-aware in today's culture. So tortured is he by the depth of his perception and understanding of himself and the world around him that he vows to denounce his intelligence by any means necessary—in order to become "stupid" enough to be a happy, functioning member of society. What follows is a dark and hilarious odyssey as Antoine tries everything from alcoholism to stock-trading in order to lighten the burden of his brain on his soul.
Našli ste chybu?