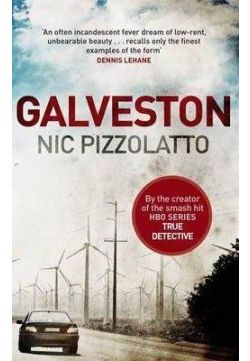 Na túto knižku aktuálne nikto nečaká, máš záujem ty?
Aktuálne túto knihu ponúka 1 čitateľ
Popis knihy:
Roy Cady is by his own admission 'a bad man'. With a snow flurry of cancer in his lungs and no one to live for, he's a walking time-bomb of violence. Following a fling with his boss's lover, he's sent on a routine assignment he knows is a death trap. Yet after a smoking spasm of violence, Roy's would-be killers are mostly dead and he is mostly alive. Before Roy makes his getaway, he finds a beaten-up woman in the apartment, and sees something in her frightened, defiant eyes that causes a crucial decision. He takes her with him on the run from New Orleans to Galveston, Texas, permanently entwining their fate along a highway of seedy bars and fleabag hotels, a world of treacherous drifters, pick-up trucks, and ashed-out hopes, with death just a car-length behind.
Našli ste chybu?