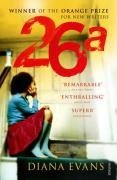 Na túto knižku aktuálne nikto nečaká, máš záujem ty?
Aktuálne túto knihu ponúka 1 čitateľ
Popis knihy
Identical twins, Georgia and Bessi, live in the loft of 26 Waifer Avenue. It is a place of beanbags, nectarines and secrets, and visitors must always knock before entering. Down below there is not such harmony. Their Nigerian mother puts cayenne pepper on her Yorkshire pudding and has mysterious ways of dealing with homesickness; their father angrily roams the streets of Neasden, prey to the demons of his Derbyshire upbringing. Forced to create their own identities, the Hunter children build a separate universe. Older sister Bel discovers sex, high heels and organic hairdressing, the twins prepare for a flapjack empire, and baby sister Kemy learns to moonwalk for Michael Jackson. It is when the reality comes knocking that the fantasies of childhood start to give way. How will Georgia and Bessi cope in a world of separateness and solitude, and which of them will be stronger?
Našli ste chybu?